Data Sources
A data source is a definition of database credentials. You must fill out a data source to connect to a database with a database panel. You do not need to define a data source for files and HTTP endpoints.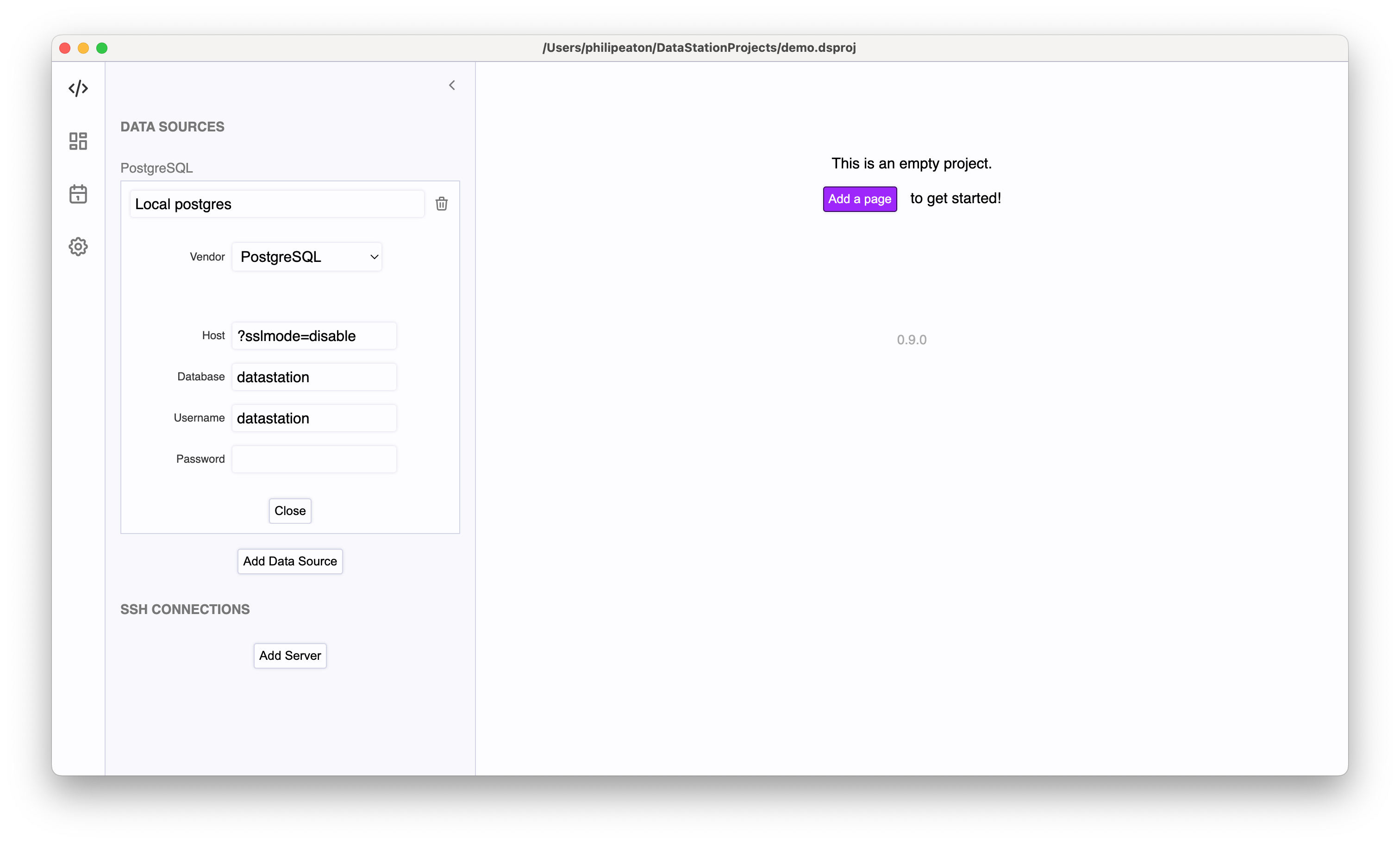 Once you have created a data source, you can create a database panel to run queries against the data source.
With Server
If you define an SSH connection you will be able to select the server to proxy your database connection through an SSH tunnel.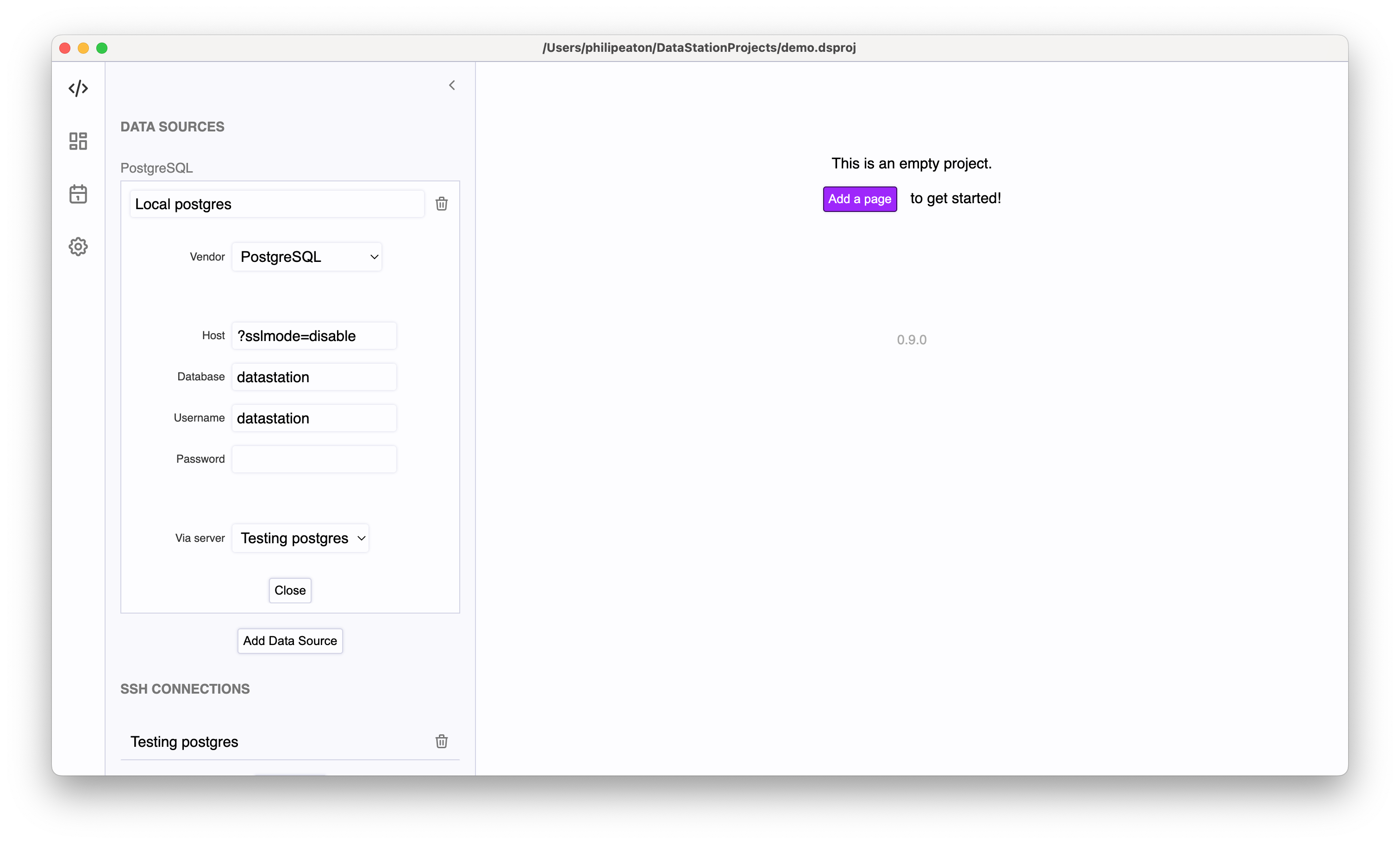 About this page
See an error or want to add a clarification? This page is generated from this file on Github.

Last edited May 26, 2022.